In "Transforming a Rape Culture", Patricia Donat and John D'Emilio define the rape culture as "a complex of beliefs that encourages male sexual aggressions and support violence against women", a culture that "condones the physical and emotional terrorism against women" and in which "both men and women take violence as an inevitable fact of life".
A CHANGE OF MENTALITY IS REQUIRED TO FIGHT VIOLENCE AGAINST WOMEN AS A STRUCTURAL PHENOMENON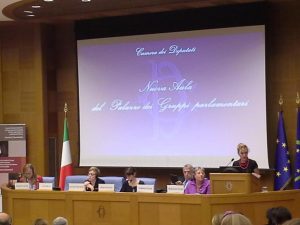 There is the need of a cultural transformation leading to the adequate awareness that stereotypes and imposed roles are so rooted in the way of life, that are invisible to us. Models that place men and women on levels of superiority and subordination exclusively based of gender and heavily affecting human relationships. Invisible cages, both for women and for men, and cultural humus on which gender discrimination proliferates which is already a form of violence in that it considers women as objects to be conquered, possessed, controlled, and possibly suppressed.
The international aspect
Internationally, UN data tell us that 7 out of 10 women worldwide experience violence during their lifetime, and that 600 million women live in countries that don't consider it as a crime. A planetary phenomenon on which the United Nations and the Council of Europe have recently outlined contents and forms of contrast. First of all, with the "shared conclusions" for the elimination and prevention of all forms of violence against women and girls, in March 2013 (UN Women – 57th Commission on the Status of Women, 4/15 March 2013, New York), and also with the
"Convention on the prevention and fight against violence against women and domestic violence", presented in Istanbul in 2011 and now in force in the States that have ratified it, including Italy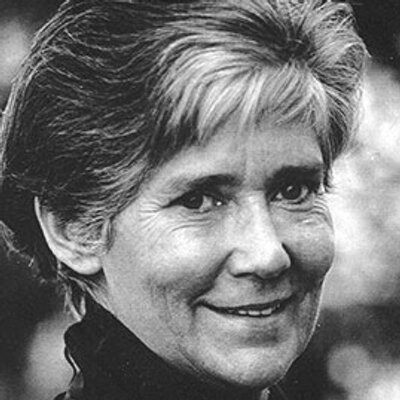 Documents that clearly insist on the strong role of stereotypes. In the conclusions of the 57th CSW we read that gender-based violence is a form of discrimination which denies the enjoyment of human rights and freedom for both women and children. The Istanbul Convention says as well that "the achievement of de jure and de facto gender equality is a key element in preventing violence against women". On the close relationship between femicide and stereotypes, during the Viennese symposium of the Academic Councilon United Nations System (ACUNS) of November 2012, experts including Diana EH Russell, Michelle Bachelet, Rashida Manjoo, have prepared a document that explains how "Femmicide is the latest form of violence against women and girls,"and the causes "are rooted in historically unequal power relationships between men and women, and in systemic gender-based discrimination."
The Special Rapporteur of the United Nations, Rashida Manjoo, broke the taboo on femicide by presenting the first "Thematic Report on Femicide" in Geneva in June 2013, where she clarified that the matrix of discrimination against women has no borders and goes beyond countries, societies and religions that are different from one another in the world. She stated that "the recognition of fundamental rights by women remains an important strategic and political tool to deal with this violation of human rights".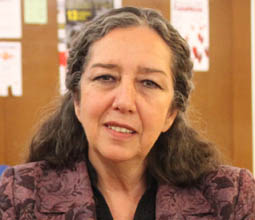 Femicide which, we recall, is the sociological term coined by Marcela Lagarde, as "the extreme form of gender-based violence against women; the product of the violation of her human rights in the public and private spheres, through various misogynistic behaviours involving the impunity of conduct carried out, both socially and by the state, that placing the woman in a defenceless and risky situation, can culminate in the killing or attempted killing of the woman herself, or in other forms of violent death of women and children; psychic and physical suffering, however avoidable, due to insecurity, the lack of interest of the institutions and exclusion from development and democracy ". A far more complex and broader meaning than the mass media and public opinion still attribute to it today.
MALE VIOLENCE AGAINST WOMEN IS A HISTORICALLY VIOLATION BASED ON SEX DISCRIMINATION
and it is detected today not only by feminist movements but by a broad panorama as a phenomenon transversal to different cultures and societies, and extended to every social class and every age. Yet it is still a pervasive phenomenon so that in order to face the necessary cultural change, it is a priority to understand his complexity and the fact that it is structural and not an emergency, and which manifests itself through stereotypes evident in all areas of human coexistence: in the social, private, political, public, everywhere.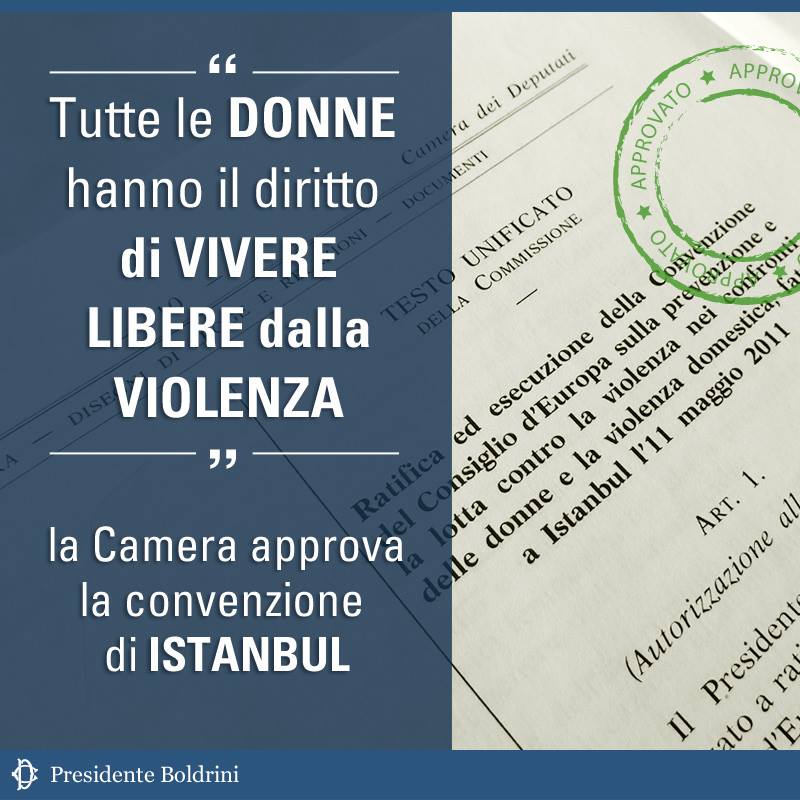 The Istanbul Convention and Italy
In particular, in Italy the prejudice towards female inferiority is so deep-rooted that a keen eye does not realize how gender discrimination is a constant in a woman's life: a discrimination that is already in itself a form of violence. The Istanbul Convention, in addition to condemning "all forms of violence against women and domestic violence", recognizes "the structural nature of violence against women, as it is based on gender" and insists on prevention and protection, rather than punishment. It suggests a dense and articulated support network for the women and children who accompany them, but above all it clarifies how the cultural element is fundamental, specifying that if it does not change the culture, the laws can also remain unapplied or be distorted.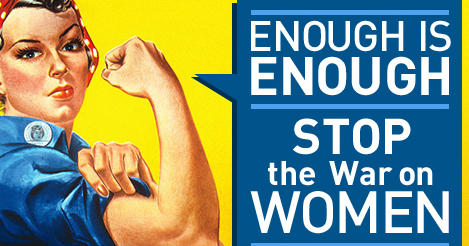 Convention that sets out exactly what is meant by violence against women: "a violation of human rights and a form of discrimination against women, including all gender-based acts of violence that cause, or are likely to cause, harm or suffering of a physical, sexual, psychological or economic nature, including threats to perform such acts, coercion or arbitrary deprivation of liberty, both in public and private life", (…) "including domestic violence, which affects women disproportionately" and which includes "all acts of physical, sexual, psychological or economic violence that occur within the family".
In order to apply and make effective the Istanbul Convention, it is necessary a clear perception of violence that does not underestimate it, a deep change needs targeted and competent interventions, serious investments of money and an interdisciplinary approach that studies all the elements involved in this sphere of interest. But having a clear perception of violence against women, on the one hand, means starting from precise data and serious monitoring of the current efficiency of the institutions in fighting it, and on the other, it is necessary to intervene massively on the narrative of violence itself, making sure to avoid stereotypes and a distorted narrative, since they represent some of the main pushes to underestimate feminicide.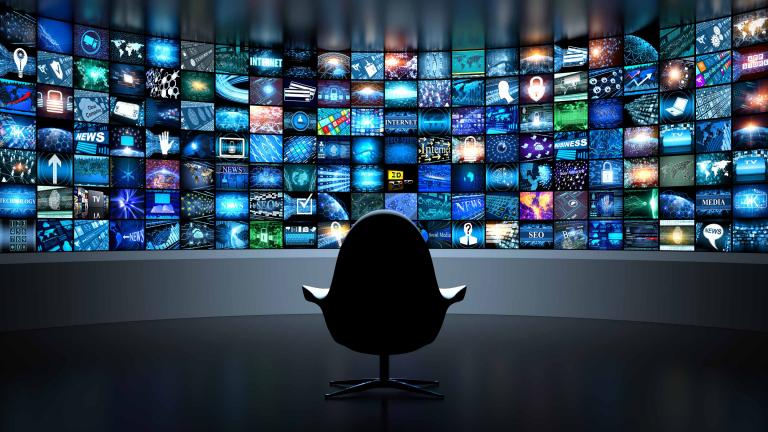 On the role of the media
Some indications of the Istanbul Convention had already been indicated by the last Recommendations to Italy of the Cedaw Committee in 2011 (Committee on the Elimination of Discrimination against Women) – which monitors the application of the "Convention on the elimination of all forms of discrimination against women "ratified by our country in 85 with accession to the Optional Protocol in 2002 – and by the Recommendations of the UN Special Rapporteur, Rashida Manjoo, in 2013. Among these there is the part that concerns the role of the media and information.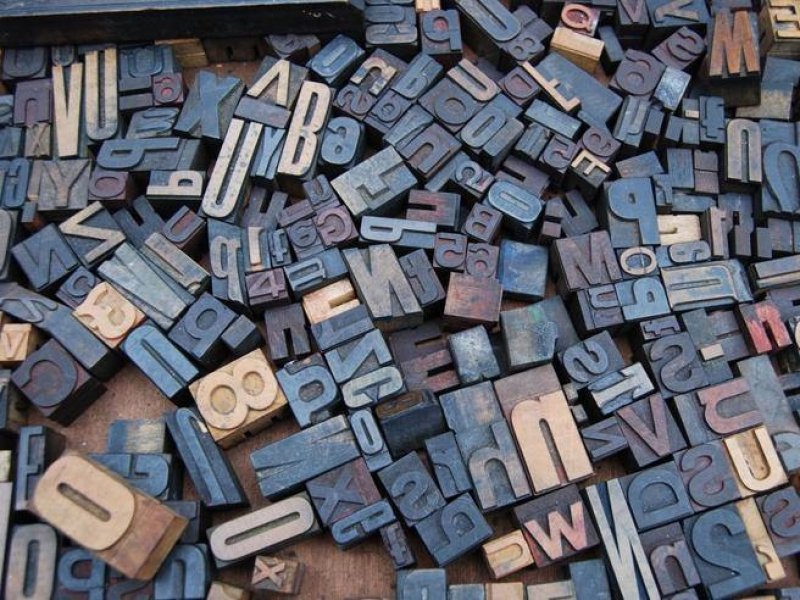 In the Cedaw Recommendations, Italy is recommended to "organize, in collaboration with a wide range of actors, including women's organizations and other civil society organizations, awareness campaigns through the media (…), so that violence against women would be considered socially unacceptable".
In the UN recommendations of Manjoo, it is recommended to "train and sensitize the media on women's rights including violence against women to obtain a non-stereotyped representation of women and men in national media"
In the Istanbul Convention, art. 17 is asked that "The Parties encourage the private sector, the information and communication technologies sector and the mass media, respecting their independence and freedom of expression, to participate in the development and implementation of policies and the definition of guidelines and self-regulation rules to prevent violence against women and strengthen respect for their dignity".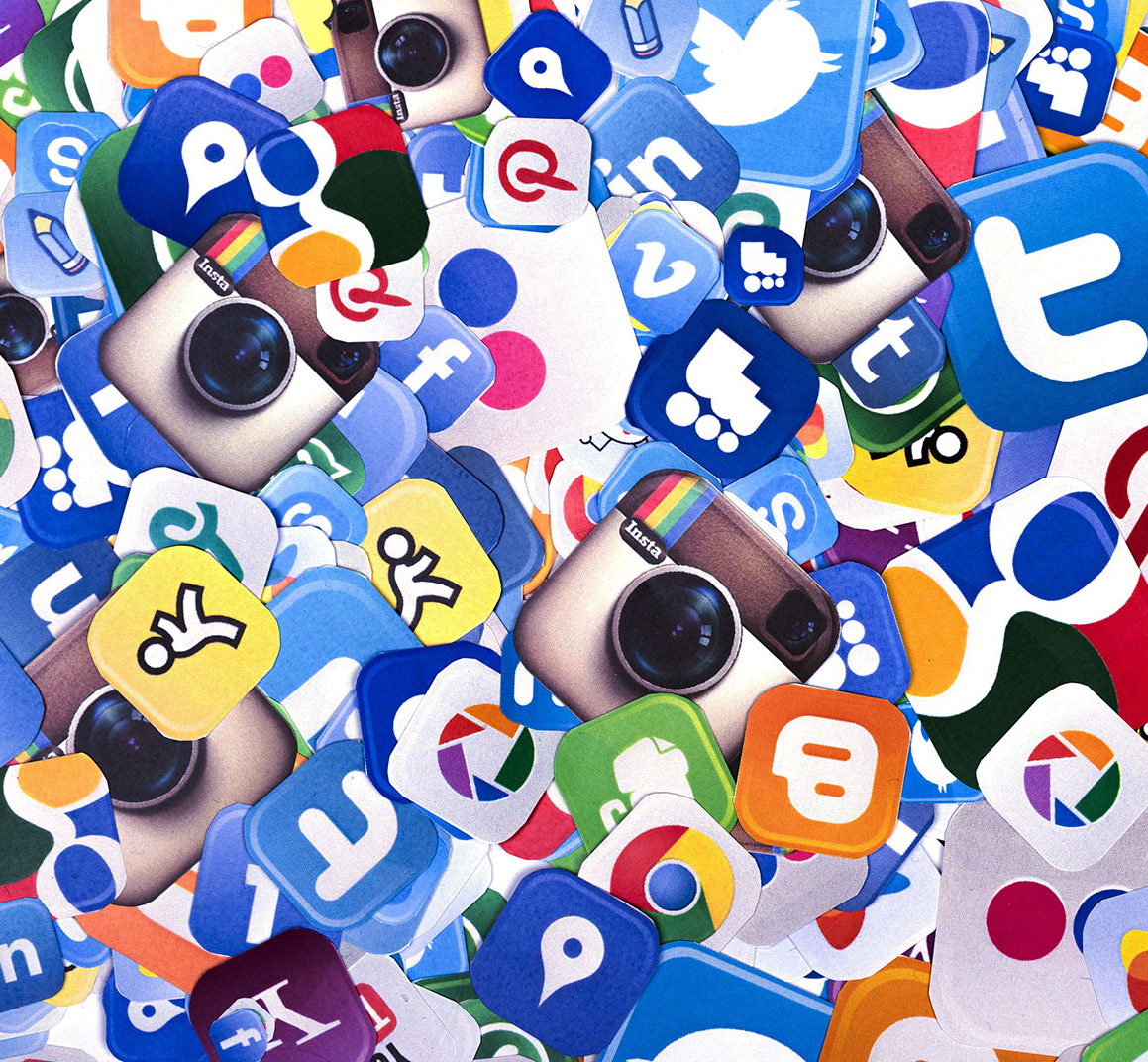 The narrative of violence against women
Until a few years ago, Italian newspapers gave great emphasis to rape or femicide by immigrants. It was done despite the fact that ISTAT (National Statistical Institute) data (2006) reported that 80% of the violence was domestic violence and the majority of the perpetrators being male members of the Italian family (husbands, boyfriends, ex or partners rejected). They relegated to the background the stories of women killed after a long series of domestic violence and report to authorities, tracing the usual stereotyped question of raptus, mental illness, jealousy, passionate crime, economic problems, as if they were mitigating, and describing the men as the victims of themselves. Quoting the "Shadow Report" presented by the "Cedaw Platform" in New York in 2011 by the Italian NGOs:
MEDIA OFTEN PRESENT FEMINICIDE AUTHORS AS VICTIMS OF RAPTUS AND MADNESS INSTALLING IN THE PUBLIC OPINION THE FALSE IDEA THAT FEMINICIDES ARE COMMITTED BY PEOPLE WITH PSYCHOLOGICAL DISCOMFORT or sudden anger
On the contrary, less than 10% of femicides are committed due to psychiatric conditions and less than 10% have been committed due to economic problems. Thanks to the mobilization of women from Italian civil society, along with the ratification of the Istanbul Convention, in 2011 the word "femicide" started to be pronounced here, in an attempt to treat these issues in a less stereotyped way.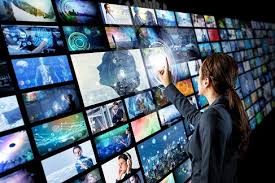 We began to give a different perspective to the narrative of gender-based violence in information, in order to face the phenomenon with a perspective that overcame discriminatory prejudice of "looking for it" and with respect to a topic considered inferior and devoid of its specific dimension within the editorial offices. All of this happened also thanks to an interdisciplinary exchange network that has seen judges, lawyers, anti-violence centers, journalists, psychologists, operators collaborate in a fruitful exchange of knowledge and more correct information.
However, it's important to see that the opposite extreme can lead to dangerous conseguences: in Italy in a few months the term femicide was reduced by newspapers to uxoricide because it was improperly abused by those who did not know its meaning and who, even without having tools, ventured. At a certain point, femicide had become the key-word in order to get a scoop. The messages conveyed from the end of 2013 onwards in Italy, were mostly on a superficial level which coincided with the re-establishment of those same stereotypes which on the violence against women is based.
MANY TV PROGRAMS HAVE BEEN WRAPPED BY JOURNALISTS WHO HAVE IMPROVISED AND HAVE CONTRIBUTED TO LOWER THE ANALYSIS LEVEL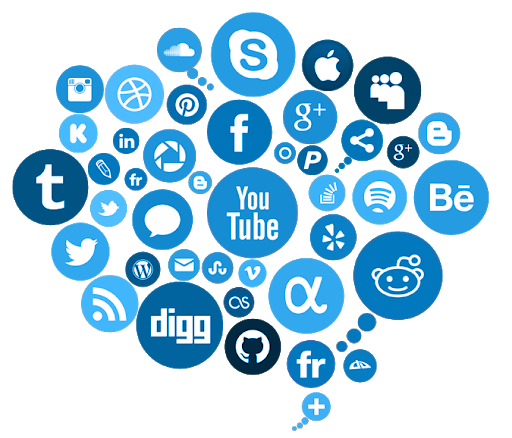 A lot of very famous and prestigious journalists and others felt the need to express themselves on the matter, trying to explain facts and situations without having the training and tools needed to do it, creating confusion and destroying the work done by others. In reality, everything related to discrimination and violence against women, as well as gender issues, are still considered secondary topics in Italy, inside and outside information, and hence the belief that there is no need for preparation because there is no true knowledge about them.
A superficiality that on a large scale has created a huge media wave which, being unstable and without solid foundations, has inevitably died down, creating tiredness and disinterest, and leading to "almost" silence, indeed to a real return to the past, with the full restoration of those stereotypes we talked about, despite the fact that femicide is still present in our country.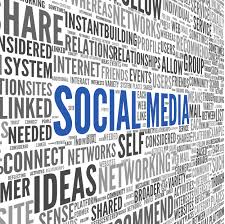 Today the wave of media overexposed violence against women, which in Italy still has a very high percentage of undeclared. The storytelling of the phenomenon has run out and the result is that the word femicide has been uncleared and relegated, and we have returned to treat the violence against women as an isolated and sporadic crime story. A morbid narrative is used, to make the story more appealing, it goes back to digging into the murky, lingering on fictional aspects, once again leveraging cultural stereotypes.
The result is of course of minimize the seriousness of the crime, to cancel the victim, to insist on improbable psychological profiles of the offender and on the madness of a moment ("he was a good boy", "he was a caring father", etc.)
thus pushing both to underestimate the perception of violence – basically it is something that can happen – and thus revitalizing the women who live it and also those who have been killed. Italian journalism, apart from a few exceptions, has resumed with great ease to describe the cases of femicide as if they were an appendix novel or a fiction, with useless descriptions and ingredients based on sex, violence, blood and death.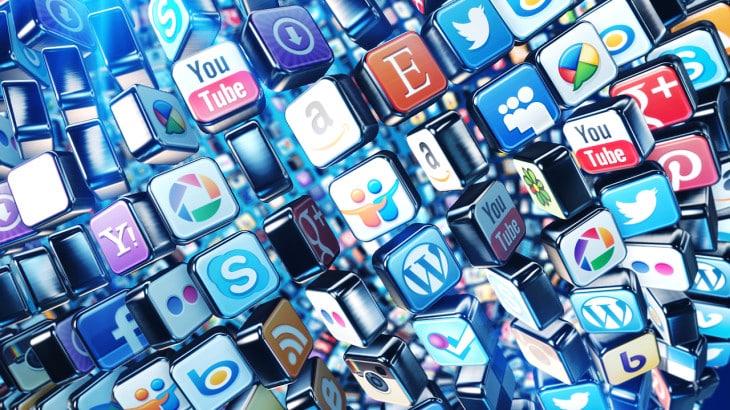 A sad scenario, that of the narrative of femicide, which shows how the great temptation of the comfortable common stereotype inevitably takes over, if the measures to implement a real cultural change are not adequate, serious and profound. This information thus returns to support a system that indirectly justifies the crime as if it were the norm, a crime of lesser gravity, thus supporting that culture with which violence feeds. And the secondary victimisation, in this case through the media, becomes reality. Treating women as if they were are looking for it, making them disappear even from the news of their death because they are victims of femicide, it means killing them twice. Put male violence on the same level with female reaction in the face of physical and / or psychological violence,
GIVING A VOICE TO THE AUTHOR OF VIOLENCE WITHOUT EQUIPING ADEQUATE TOOLS, TRACKING OFFENDERS PROFILES WITHOUT INVESTIGATING, CAN BE REVICTIMIZING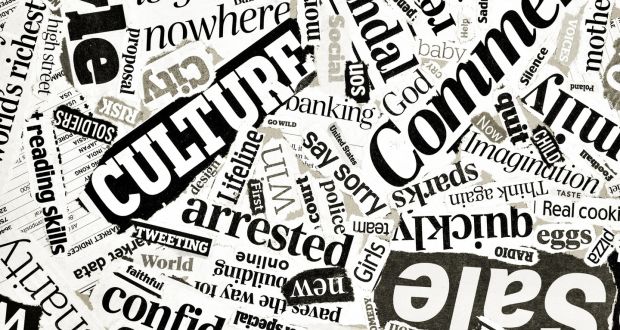 An attitude that has kept journalists away from many anti-violence centers, which, for a long time, have refused to feed women's stories as if it were material from a scoop: a gap between the reality of violence and the information, which created enormous damage on the perception of the problem. Especially in a cultural context still so discriminatory for women, where the idea that a certain type of attitude, even violent, is an obvious ingredient of intimate relationships: a belief that in the courts, in the barracks, and in some psychological reports (CTU), exposes the woman to serious risks, since psychological violence in intimate relationships is not a mere conflict but real violence, as indicated by the Istanbul Convention itself.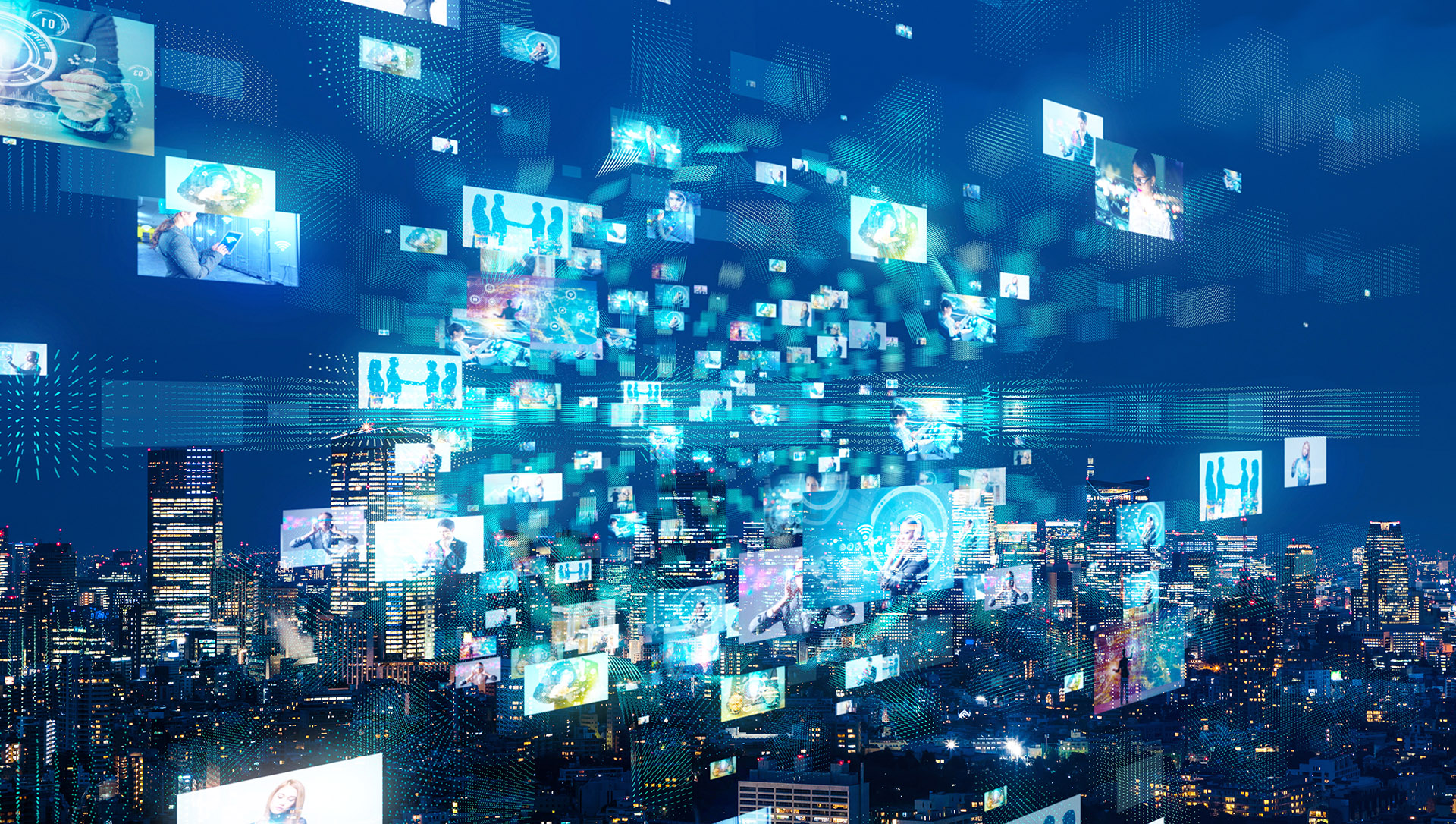 Conclusions
The exercise of violence through language it's not just about insulting, offending, injuring but it also means using invisible violence on the identity processes of the person. Give the title of an article of a femmicide like "drama of jealousy", or "man kills for jealousy", or "killed for passionate reasons", means to divert the perception of the fact by giving wrong information because femicide is an extreme consequence of gender violence and represents the will – and not the madness – of total control over the woman.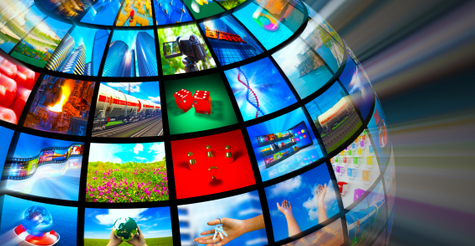 For this reason, the guidelines, indicated by the Istanbul Convention, need the competence of those who deal with violence against women but also know how a newspaper is made and how an editorial office works, lines that should in any case be accompanied by policies aimed at training qualified communication operators without which it is impossible to change information and therefore also culture. The prejudice of gender discrimination and the undervaluation that follows is so wide that it requires a huge contrast system, as the Istanbul Convention indicates, and with an interdisciplinary approach where the parties involved work in tandem on their specificities but with profitable exchange of knowledge and ideas. And this not only for judges, psychologists, lawyers, operators and law enforcement, but also for the media, and above all for that information that wants to be objective in its wide range of action. A problem that can be solved only by putting competent people in the right place:
 BECAUSE IF THE PROBLEM IS STRUCTURAL AND CULTURAL, THE CORRECT INFORMATION OF THIS TYPE OF VIOLENCE BECOMES ONE OF THE PROPULSIVE FACTORS FOR CHANGE
To give correct information, which is not only through the very useful and very valid blogs and sections, it is necessary to fully enter the living fabric of the newspaper, starting a transformation process within the editorial offices that we would like to be equipped with, along with editors and editors trained on these issues that can produce a new culture, a new way of seeing things.
________________________________
Investigation presented at the CONFERENCE "SAFE FROM FEAR, SAFE FROM VIOLENCE" organized by the Council of Europe, Ministry of Foreign Affairs and Chamber Presidency.